Google Pay Go India Nainital Event – Hi guys Google pay coming with new event in Go India offer so here we provide the details and also provide the answers of Nainital event when event is live. In this event you need to answer 5 questions correctly to get Scratch Card Worth Rs. 5 to Rs. 100
Gpay Go India Nainital event is starts from 12th to 14th December and after giving all right answers you will get a Scratch Card.
Join our Telegram Channel to get all instant updates of Google pay Go India offers and others latest offers. We also provide the giveaway of Go India rare tickets like Baster, Kochi, Varanasi, Nainital and others so must join telegram channel.
---
How To Play Go India Nainital Event
1. First of all Download or Open Google pay app
2. Now click on Gpay Nainital Event offer banner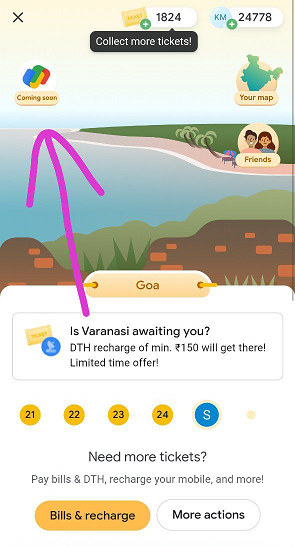 3. Now you need to visit Nainital city to start the event
4. After visit click on start the event button
5. Now you need to give all correct answers of 5 questions
6. We provide all correct answers given below (After starting the event)
Also Read: [Verified Trick] How To Get Rare Tickets In Google Pay Go India Offer
Go India Nainital

Event Quiz Answers
Q1 – How Many Tigers are there in Jim Corbett National Park?
Answer 1 – 200 – 250
Q2 – What is the Famous animal to see at the Gir National Park?
Answer 2 – Asiatic Lion
Q3 – Which Himalayan mountain ranges surround Nainital?
Answer 3 – Kumaon
Q4 – Which of the Following lakes are around Nainital?
Answer 4 – All of These
Q5 – Which sanctuary in India is Known for one horned rhinoceros?
Answer 5 – Kaziranga
Q6 – What was the name of the Jim Corbett National Park earlier?
Answer 6 – Ram Ganga
Q7 – WYou got a call from a tour operator giving you a great deal on a jungle safari. He is asking for your UPI PIN to make a booking on your behalf. You Should :
Answer 7 – Never ever share your UPI PIN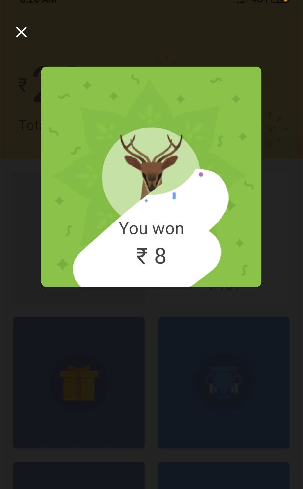 Also Read: [Working Trick] How To Get Free Goa Tickets In Google Pay Go India Offer
Go India Go Tickets Giveaway
We sharing free Goa and other tickets giveaway on our Telegram Channel, so must join our Telegram Channel to free tickets like Goa, Kochi, Baster, Gaya and others.
Join Consumers Earning Telegram Channel For Google Pay Go India City Tickets Giveaway