Media Rewards – Hello Consumers Earning Readers !!! I Am Back With A Offer Where You Will Receive A Free Amazon Coupon For Doing Nothing. You Just Need To Install The Media Rewards App For A Month And You Will Receive 250 Free Amazon Coupons (Gift Voucher) Every Month.
You Can Get More Amazon Coupons (Gift Voucher) Every Month Just By Completing Simple Surveys.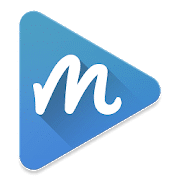 In This Application, You Earn Rewards For Just Watching TV, Take Short Survey And Listening to Prodcast Of Radio. Install The Application, Collect Points And Earn Rewards.
Must Read:- SportGully App – Get Free Rs.200 On Signup.
---
Get Free Amazon Vouchers Every Month From Media Rewards App
1. Firstly You Have To Open The Given Link Below In Button ( Copy & Paste On Any Browser) Or You Can Click On The Button.
First A Survey Is Looking On Your Dashboard. You Solve That Survey As Given Below…
English
Yes
Tick And Continue..
Only I Use
Give Your Age: 18 – 44 Years 
Then Select Male Or Female
Select All The Options
Now Select Yes Or No 
Select Your Education:- SSC/HSC Or Illiterate
Please Select Any State From These – Bihar, Chhattisgarh, Delhi, Goa, Haryana, Himachal Pradesh, Jharkhand, Madhya Pradesh, Maharashtra, Punjab, Rajasthan, Uttar Pradesh, Uttarakhand, Tamil Nadu, Kerala
You Will Now See Download Page
2. If You Are Eligible Then Simply Touch On Button.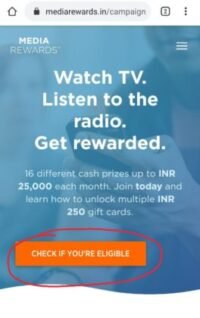 3. You Will Now See That You Have Been Selected To Participate In A New, Simple And Innovative. Measurement Study That Measures Ad Exposure And Then Press The NEXT Button.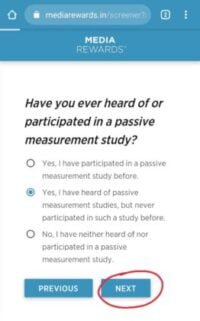 4. Touch YES And Go To Next Again.
5. Touch YES To Would You Consider Using Such A Passive Measurement App?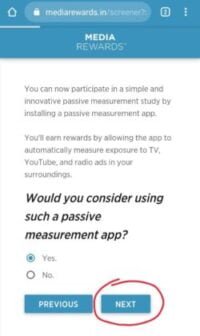 6. In The Next Step, Select Any Reward Option.
7. Touch Yes, It Would Allow Access To The Microphone Option.
8. Tap The NEXT Button And Then Tap The Let's Get Started Option.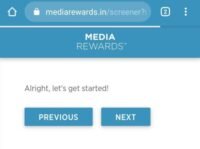 9. In The Next Step, Please Enter Your Valid Email Address And Continue.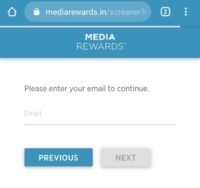 10. Now Download The Media Rewards App From The Play Store By Tapping The Play Store Symbol In The Next Step.
11. Download And Install The Application From The Play Store, Open The Media Rewards Application, And Touch The Sign In Button.
12. You May Receive A Login Link In Your Email OR Just Go To Your Browser As In Step 10 And Tap The Google Play Icon And You Will Automatically Log Into The App.
13. Complete The Introductory Part By Tapping The Next Button.
14. Allow All Requested Permissions And Go To The Application Panel.
15. Go To The Details Tab And Enable All Other Permissions For Faster Rewards.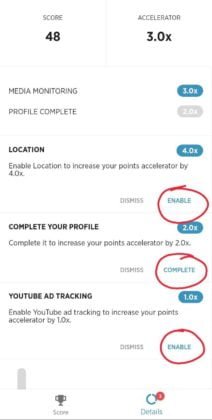 16. You Must Complete Your Profile With Valid Data.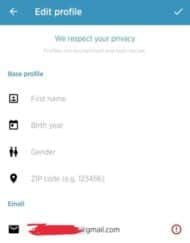 17. Verify Your Email Address.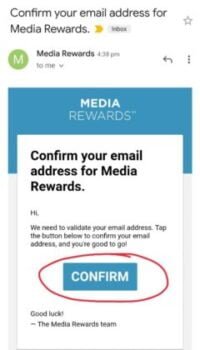 18. After Completing All The Steps, You Will Get A Good Score And 10.0x To Earn More Rewards.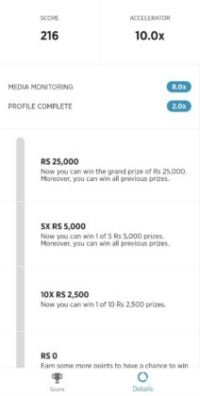 19. You Will Receive 2 Surveys Per Month, That Is, In The First 10 Days After The Installation Of The Application In The Month And In The Last 10 Days Of This Month. (You Must Keep The App In Your Phone For One Month To Receive An Amazon Voucher Of Rs.500)
20. At The End Of The Month There Will Be A Lucky Draw Where You Can Win Up To Rs 25,000 Amazon Coupons.
---
---
Points System In Media Rewards App
Media Rewards Turns Your Opinion And Anonymous Information Into Rewards. Let The Application Run In The Background. That Way, You Can Automatically Share The TV And Radio Commercials You've Seen To Help Your Favorite Brands Improve Their TV And Radio Content. Once Set Up, You Can Get Through The Day As Usual.
Your Points Determine Your Rank.
Your Rank Determines Your Reward Level.
---
Media Rewards App – FAQ's
Is Media Reward A Trusted App?
Media Reward Is Now Available On The Google Play Store With 4.5 Star Ratings And Over 1 Lakh Of Installs. Google Only Allows Trusted Apps On The Playstore, So Using Media Reward Is Obviously Safe.
Why Use Media Reward App?
In Media Reward, After Completing 2 Surveys, You Will Receive The Guaranteed Amazon Gift Card Worth 250 Every Month.

This App Keeps Track Of Your TV Usage Such As Which Channel You Use The Most Or Which Song You Listen To Or What Kind Of Show You Usually Watch Etc.